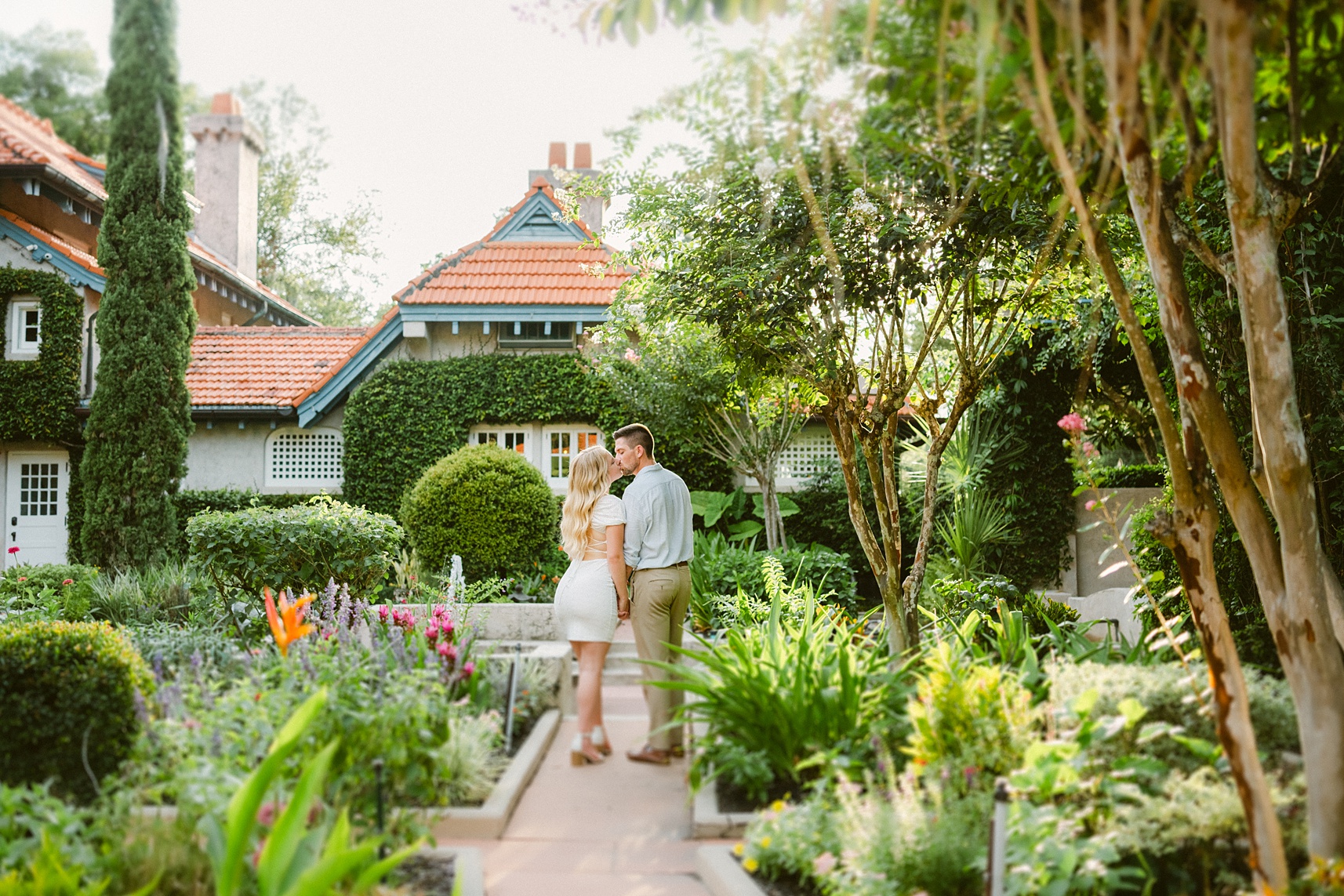 Hey there, I'm thrilled to share with you the incredible engagement session I recently had the honor to capture at the picturesque Sydonie Mansion in Mt. Dora, Florida. As a passionate photographer specializing in capturing candid moments of love, I couldn't have asked for a more stunning backdrop to showcase the affection between Kyla and Josh.
Nestled amidst the rolling hills and lush landscapes of Central Florida, Sydonie Mansion stands as a timeless backdrop for romance. The sprawling estate exudes a classic elegance that perfectly complements the love Kyla and Josh share. From the moment we set foot on the grounds, I knew this would be a photography experience like no other.
The day began with the soft rays of the Florida sun casting a warm glow across the mansion's historic facade. Kyla and Josh radiated happiness as we strolled through the meticulously manicured gardens, capturing candid moments and stolen glances that truly showcased their connection. The mansion's timeless architecture and charming details provided an ideal canvas for their love to unfold.
As a photographer passionate about capturing the authenticity of each couple, Sydonie Mansion was a dream come true. Its versatile charm allowed us to seamlessly transition from one captivating setting to another, ensuring that Kyla and Josh's personalities were at the forefront of every shot.
In a world full of fleeting moments, let me freeze this special chapter of your love story in photographs that will stand the test of time. Contact me to book your engagement session and let's create memories together amidst the enchanting beauty of Sydonie Mansion.