we Like the feeling of your work, What is the next step?
Great! I'd love to hear your story and connect. Send me a message, [email protected], and we will set up a time to talk. We will visit and I'll walk you through my pricing and explain all of your options. This really is the best way to see if we are a good fit.
My rates are quite standard for experienced Orlando and Central Florida photographers. They do vary a LOT based on what you will need. The first step is making a connection and if we are all on the same page the rest will work it's way through. Send me a message to get the conversation started, [email protected].
Connection. If you walked outside and tried to make a picture of a stranger, it would feel crazy awkward. It would be darn hard to get a picture that captured real feelings or any degree of intimacy. The same is true for me, I can only capture moments if you feel comfortable around me. I want to capture something real in my images, so, it's pretty important to get to know each other!
Also, you need to click with the photographer's personality. Often the two people you will spend the most time with on your wedding day are the photographer and your spouse. It's important to choose a photographer you get along with.
What is the most important part of choosing a photographer?
Why are some photographers more expensive than Others?
Many new photographers cut corners on things like backing up files, insurance, spending time getting to know their clients, maintaining photography equipment, computer equipment and so on. Many simply lack the experience to produce consistent work. Their rates reflect these facts.
I believe that if something is worth doing, it is worth doing in the best way that I can. This takes time and dedication. Many people are unaware that the most time consuming parts of wedding photography are not the photography itself. After spending 7-12 hours with you on your wedding day, my work has only just started. It takes another 30-50 hours of work to choose the best photos, edit them for color, and to finish all of the other tasks needed to send your Finished Photos to you. At the end of the day you are hiring photographers for their talents.
Do you touch up all images?
I post produce all the images delivered. This involves color correction, exposure adjustment and applying my signature style. I do most of postproduction in the latest Adobe Lightroom CC and if needed I use Photoshop CC.
How do we receive our photos
Your photos will be deliver via online delivery and download. I will provide you with instructions when I send you a link to your gallery. You will have 90 days access to your gallery.
What should we do When our photos are ready?
This is actually a major issue these days. I've been photographing weddings since 2007 and I get an email or two every Christmas from past clients who don't take the time to download their photos or didn't save a backup.
It's so so important to make a plan to down load your photos or print your photos! . Making a Photo Book from your wedding or Guest Book from your Adventure Session is one of my favorite things. They are works of art, and printed photos are truly the best way to make sure images last!
When will we receive our photos?
You will receive your photos on a personalized gallery created for you with password protected on my website within 6 weeks from your wedding day. You are welcome to share these photos with your family and friends and download free of charge.
Will we have rights to these photos?
Yes, you will have shared copyright to all your photos with me. You can take your photos anywhere for printing and social media.
What camera gear do you have?
The most important part about photography is the connection with people, having fun and talent. Uncle Bob might have a nice camera but does Uncle Bob have the eye and personality to go with that camera? Take the photos is the first step the rest is editing and lighting. If you like the images you see on my site trust that I know photography.
With that being said, I use top of the line Canon gear. I make sure I have extra backups of everything. I shoot with two Canon R5 and two Canon 5D Mark IV cameras. My Lenses are Canon 50mm f/1.2L USM, Canon 85mm f/1.4L IS USM, Canon 100mm f/2.8L Macro IS USM, Canon 24-70mm f/2.8L II USM, 70-200mm IS II USM, and Canon 16-35mm f/2.8L. My backup lenses are Sigma 35mm f/1.4 Art, Sigma 50mm f/1.4 Art, and 85mm f/1.4 Art. I do 95% off camera lighting so I have at multiple pocket strobes and speedlites. I also make sure my associates shooters have comparable gear as I do.
How many hours of photography coverage do we need on our wedding day?
We recommend 8 or more hours of photography coverage.
I back up images as I photograph. My cameras write to two memory cards at the same time for extra layer of protection. When I am done photographing your big day, I back up your photos to two external hard drives. When I'm done editing your photos, they get uploaded to a personalized gallery I created for you. I don't format the memory cards I used for your wedding until all your photos are uploaded to your gallery. There are no do-overs for your special day so I take extra precaution to back up all your photos at different locations.
I encourage you to backup your photos when they are delivered to you. You will have 90 days access to your gallery so be sure to download them.
A first look is a moment few hours before the ceremony where the bride and groom see each other for the first time on the wedding day. It is usually pre-arranged with the photographer in a private place away from family and friends to capture that moment just for them.
Should we do a first look for our wedding?
Yes!! There are so many benefits to having a first look on your wedding day. First it gives you more time together. You will have a private emotional time to share with each other and not surrounded by people. You will have some time to be alone together and get the jitters out of the way. You can walk down that aisle fresh and stress free with all smiles. Couple / Newlyweds photos and wedding party photos usually follow first look. This will free up time after the ceremony. With only family photos to do and some last minutes photos that might have gotten pushed back, you might catch the last end of cocktail hour or you can do a room first look. You paid a lot of money to get that reception decorated to your vision, you will want to see it untouched and get a private photo with just the two of you and the room.
Useful Guides to Get Started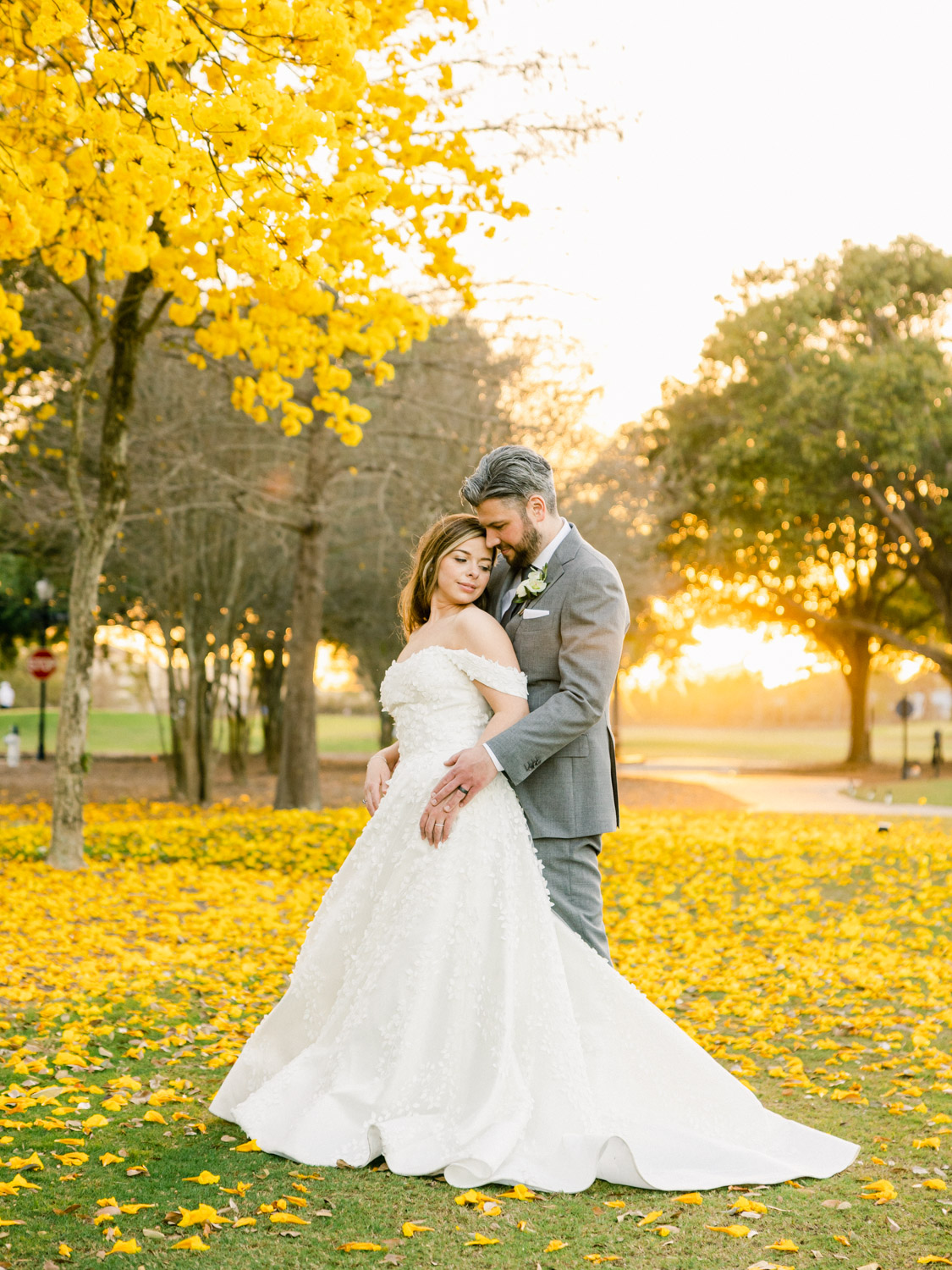 I hope I can be of help...
Planning a wedding is exciting but can be hard, challenging and stressful. As a local expert, I have photographed hundreds of weddings & engagement session in Orlando and Central Florida. Whether you're planning your wedding from abroad or in town, I'm here to guide you through your planning process.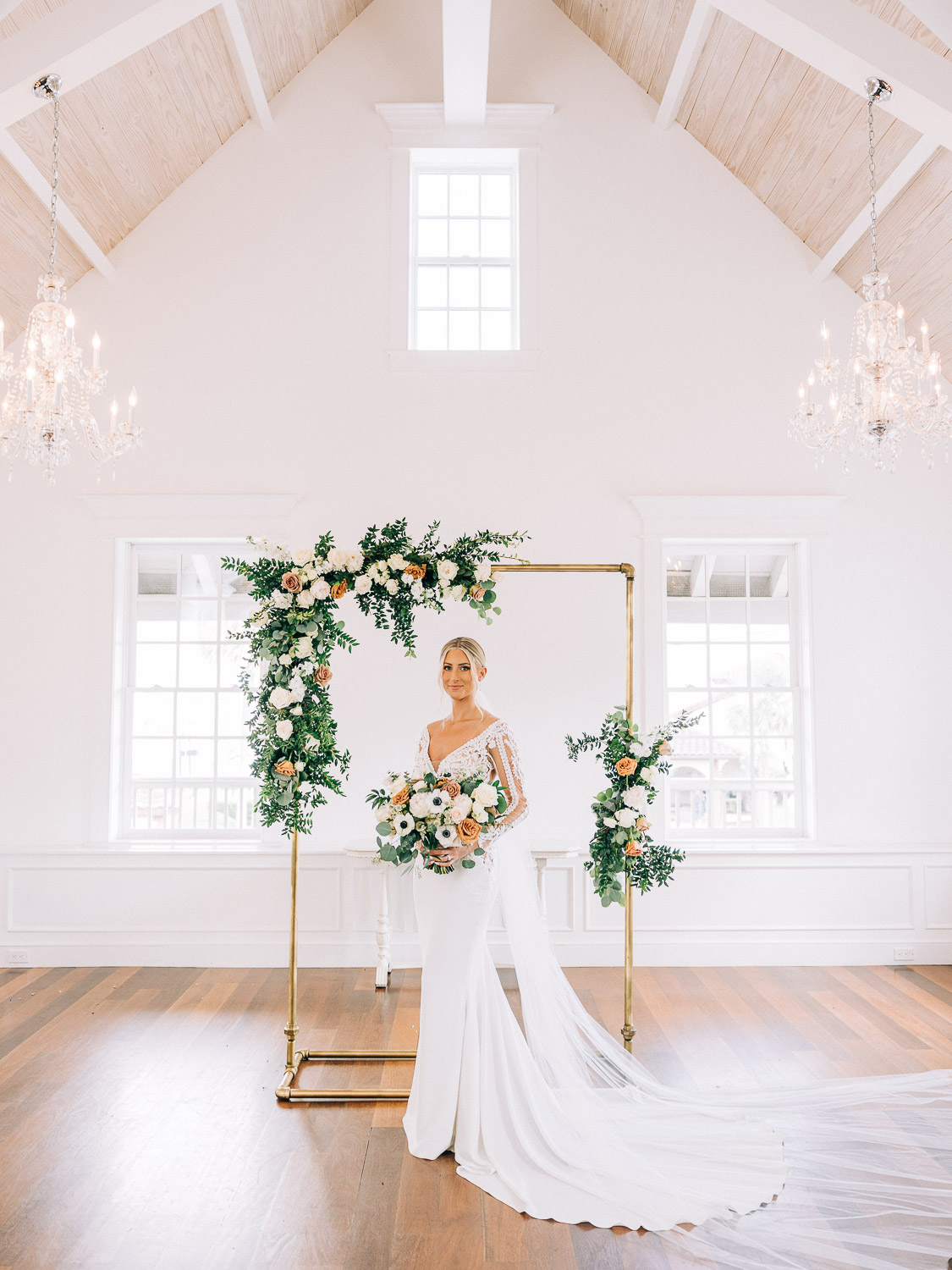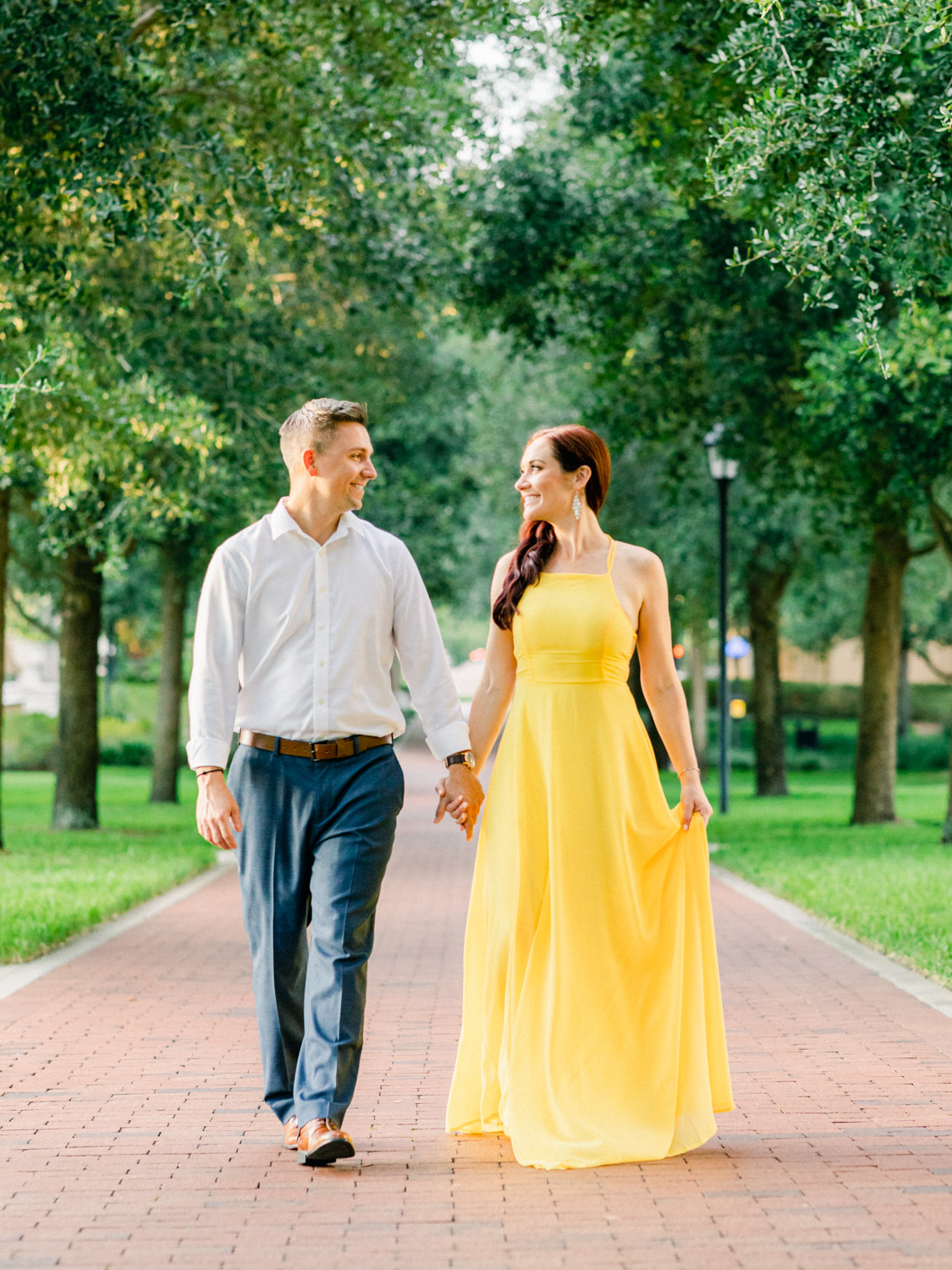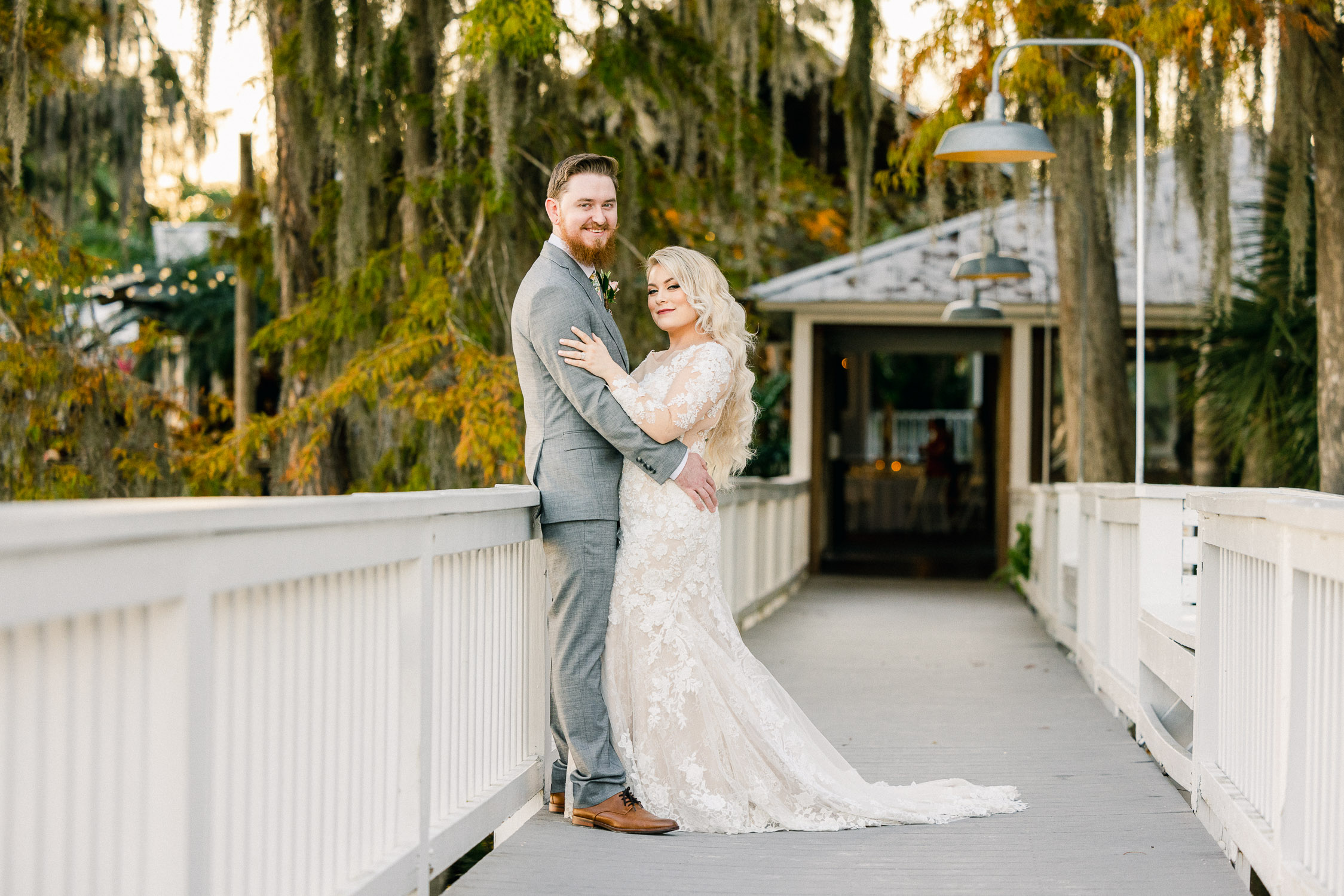 Tips for Engagement & Family Wardrobe