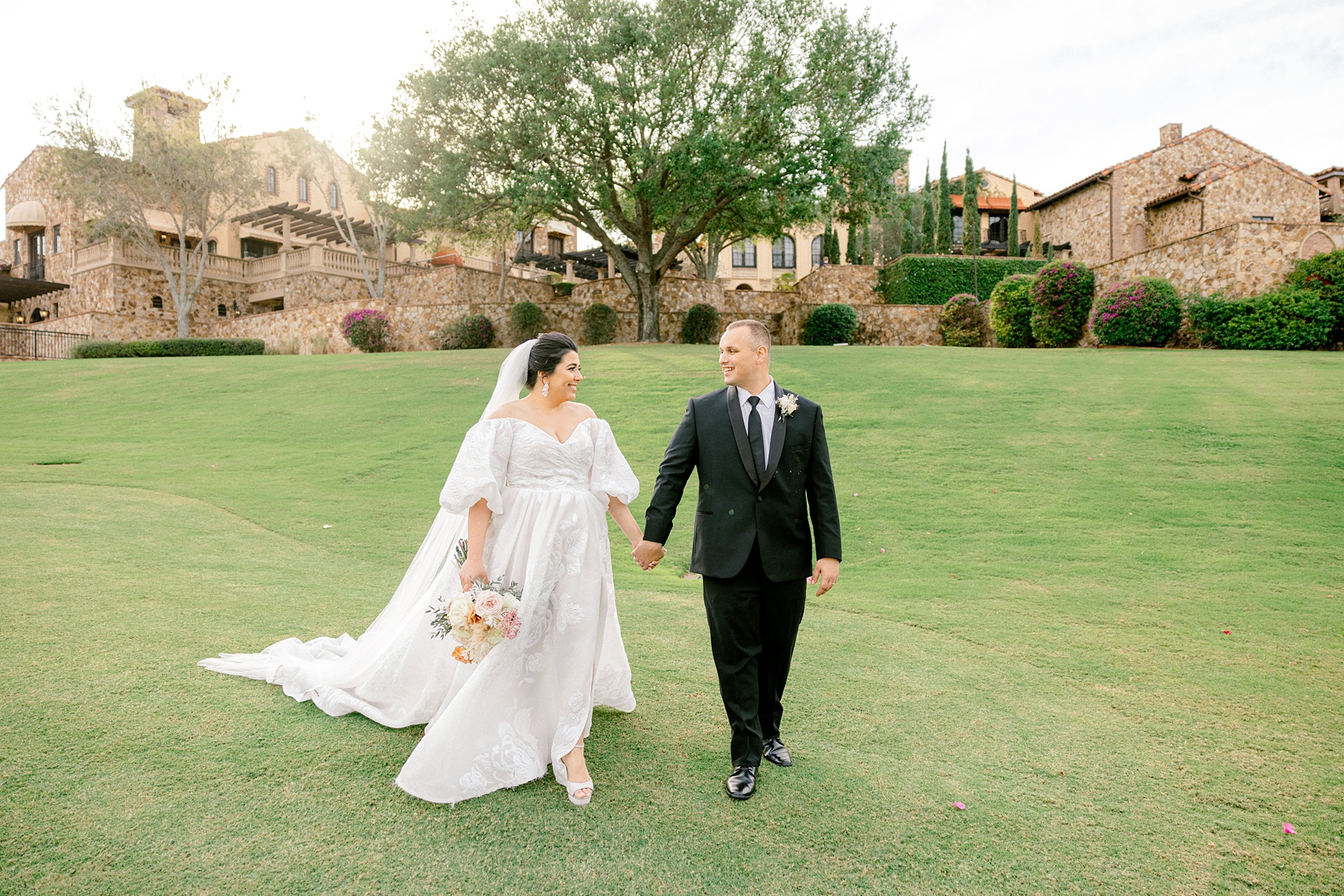 Immerse yourself in the beauty of Central Florida
A Tuscan Inspired wedding at
Picture this – a sun-kissed afternoon in Central Florida, with the sweet scent of blooming flowers hanging in the air. The rolling hills of Montverde provided a stunning backdrop for Noel and Chandler's outdoor ceremony, creating an idyllic atmosphere that radiated both elegance and romance.
Hello, lovely souls! As an Orlando-based photographer, I've had the immense pleasure of capturing countless precious moments. There are some weddings that simply stand out. Noel and Chandler's breathtaking springtime wedding at Bella Collina in Montverde, Florida is undoubtedly one of them.
Bella Collina, nestled in Montverde, is truly a hidden gem. Its sweeping hills, charming Tuscan-inspired architecture, and awe-inspiring vistas make it a dreamy destination for couples seeking a touch of enchantment on their special day. As a photographer, I couldn't have asked for a more picturesque canvas to capture Noel and Chandler's love story.
Noel and Chandler's wedding was a true testament to the power of love and the beauty of Central Florida. As an Orlando-based photographer, I'm deeply grateful to have witnessed and captured their journey. If you're seeking candid, heartfelt, and timeless wedding photography that encapsulates the essence of your love story, whether in Orlando, Central Florida, or beyond, I'd be honored to be a part of your special day. Let's Connect!
Love,
Anna
The First Look:
From Noel's radiant smile to Chandler's teary-eyed reaction as he saw his bride for the first time, every moment was a treasure to behold. The delicate lace of Noel's dress perfectly complemented the natural beauty of the surroundings.
The Ceremony:
Noel and Chandler, two souls madly in love, exchanged their vows overlooking the lush landscape. The gentle breeze rustled through the leaves, adding a poetic touch to their heartfelt promises. The azure sky stretched out as if rejoicing with them, and I felt truly privileged to capture their emotional journey.