COUPLES LOVE US
Read What Couples Are Saying About Us
Voted #1 WINNER Best Photographer
Orlando Magazine's Annual Best of Wedding Awards
ALEJANDRA & JARED |JW Marriott Grande Lakes, Orlando, FL
Amazing experience!
When my husband and I saw our wedding portrayed by Anna's photographs we were amazed to see what an amazing wedding we had and we will never forget thanks to Anna's amazing work !! Thank you so much for making that hard part of wedding planning so easy for us .
ROBIN & KENNY | The Treasury on the Plaza, St. Augustine, FL
Anna was awesome and very comfortable to work with from the start! She picked out the best setting for our engagement photos, gave us detailed instructions on our poses and stances, was patient with us when we were late, picked out the best backgrounds, etc. The engagement shoot fully prepared us for our wedding day. Again, she was professional, prompt and kept us on schedule. All of her photos created an awesome time line of events during our day. She knew exactly where and how to pose us, our wedding party and guests. She captured so many candid moments and created everlasting memories for us. My wife and I were shocked she was able to post a "sneak peek" of 135+ photos shortly after our wedding. And we can't believe how beautiful every single photo taken (1,000+) turned out. We are so happy our friends referred Anna to us, and we'd absolutely refer her to anyone looking for a great photographer. Thank you Anna!!
SUE & KIET | Orlando Science Center
Anna was great and very fun to be with. She did our engagement photos; we are not used to posing for photographs and she kept us at ease! Prices are very reasonable and knows all the right spots to take photos too. Can't wait to see her at our wedding.
MINDY & YEFIM | Rollins College and Hannibal Square
Very professional and laid back
Anna is very sweet and laid back. She really got to know my fiance and I to make our engagement shoot relaxing and fun!
BURGUNDY & BRANDON | Daytona Beach, FL
Professional and Beautiful Photos!
Anna was extremely professional and went above and beyond to capture our big day! She provided a simple payment option and she was easy to get a hold of before our wedding. On the day of, Anna worked with our schedule even when we got behind, she got traditional and unique photos to match our setting and style, and she was such a pleasure to work with! It was such a hot day, but she was constantly on the move making sure she got all of those special shots. We have beautiful photos, and what a great value!! We are so happy we went with Anna, and definitely recommend her for weddings or any special event.
ASHLEY & MICHAEL | Orange County Courthouse
Anna did such an amazing job with all our wedding photos! She went completely above and beyond with each and every aspect of them. She fully captured each and every special moment and my husband and I will be forever thankful for all of the pictures! She also got our pictures edited and to us so quickly which was even more amazing to see all of them so fast!
Jasmin & Gary |The Beach House, Anna Maria Island, Florida
Anna did such an amazing job on our wedding day where she managed to capture so many wonderful moments! The photos are just out of this world and tell the story of our day so perfectly. She did our engagement photo session as well-- it was a fun photoshoot! She is incredibly talented and professional!! I am a repeat customer and will be having another photo session with her for Christmas this year. She is beyond amazing!! If you're thinking about booking her for your wedding , DO IT! You won't be disappointed!
Mallory | Beer Can Island Portrait
I've never done a photo shoot before, but seeing how personable and professional Anna So was at a wedding I attended, I knew I had to hire her for my graduation photos. The day of the shoot was amazing as she is very attentive and has a keen eye for creativity. She is hands down the best photographer in the central Florida and Orlando area! I'm so happy to have had the pleasure of working with her!
BARBIE & TJ | Kraft Azalea Gardens, Winter Park, FL
Anna So was so amazing. She has a great eye and captured shots that exceeded my expectations. Can not wait to use her for our next life event!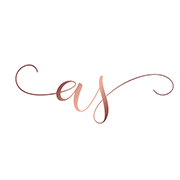 Best of Weddings & Couples' Choice